Content marketing

that will gain you new customers? We will help you with it
Have you ever encountered a magic spell called content marketing? Have you thought about what to imagine under it? In the following article, we will introduce content marketing and how it can contribute to the growth of your business. Content marketing is one of the basic keys to a successful marketing strategy. We will not leave you in the lurch and help you with your content marketing.
Content marketing is related to the creation of quality content that helps build awareness of the company, its products, or its services. The goal is to enrich the knowledge and also entertain the customer.
What is content marketing?
Under the term content marketing lies a strategic marketing approach, which primarily seeks to create and distribute quality, useful and relevant content, in order to gain, engage and retain the attention of a targeted audience. The result is the satisfaction of customer needs and the growing reach of the brand and sales.
Content marketing is part of inbound marketing and uses pull methods, which give consumers the freedom to find the company themselves. Although the origins of content marketing go deep into the past, it has only flourished in recent years. 
In the world of digital marketing, this is already a proven technique that helps maintain long-term relationships with existing customers and attract new clients.
Your content marketing will be created by our copywriters, SEO specialists, graphic designers, video creators, PR specialists, and others. Their task is to prepare in an original way sophisticated content that can answer all possible questions of the customer and offer him effective solutions to problems with the help of the product or service.
The video describes what content marketing is and what its potential is.
What will Krejta help you with?
You will increase the audience's confidence in your brand
By creating blog posts, tutorials, or helpful advice, we answer all possible customer questions, educate them and gradually eliminate possible concerns. By showing your willingness to inform and help clients, you enrich your products and services with added value.
You gain a competitive advantage
Through content marketing, we create customers' awareness of the brand and keep it in the center of their attention, thus supporting your conversion potential.
You will become more visible
More content equals more time visitors spend on your site. In addition, with each new post, you increase your chances of being visible in search engines.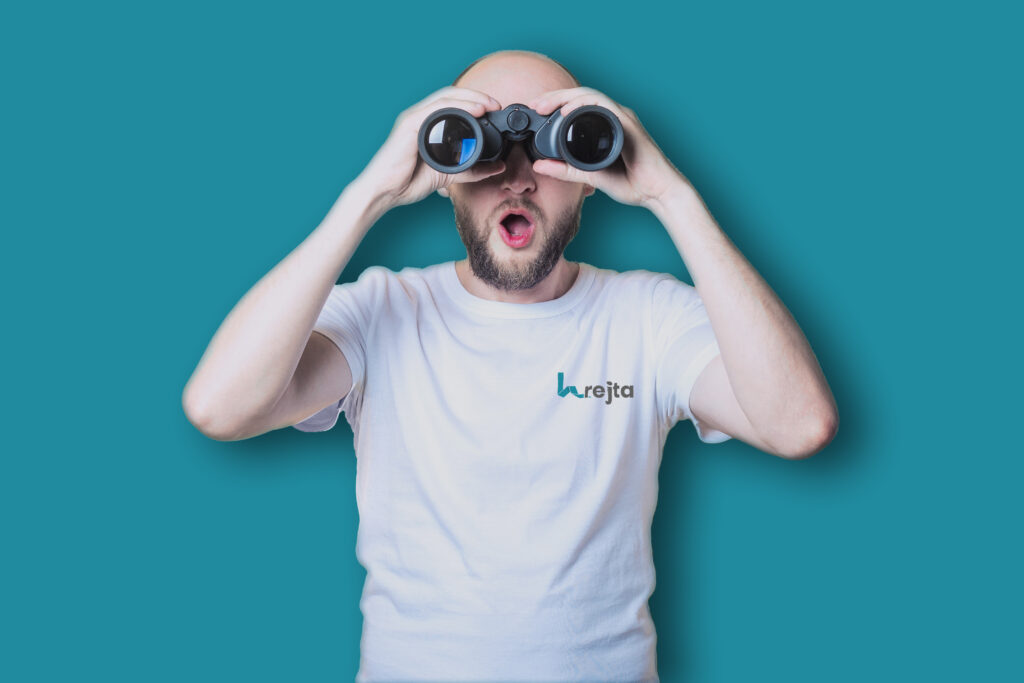 You will be an authority in your field
With the publication of useful and meaningful content, your expertise in the field will also grow. If we focus on topics that have not yet been sufficiently explored, you will achieve a higher organic reach of your website. Thanks to the helpful content, you will gain the trust of existing and new customers, who will know in the future who to turn to with further questions.
We will create a community around your brand
Content marketing will help you step out of anonymity once and for all and reach the audience with your story. Your customers offer a great source of inspiration – by communicating with them, being open to their stories, we will build a strong community around your brand.
What tools does Krejta use in content marketing?
The most used forms include blogging and video recording. However, the range of channels that content marketing can use is much wider. In addition to visual tools, such as the creation of information graphics and mind maps, communication with followers on social networks, webinars, workshops, and lectures or podcasts are offered.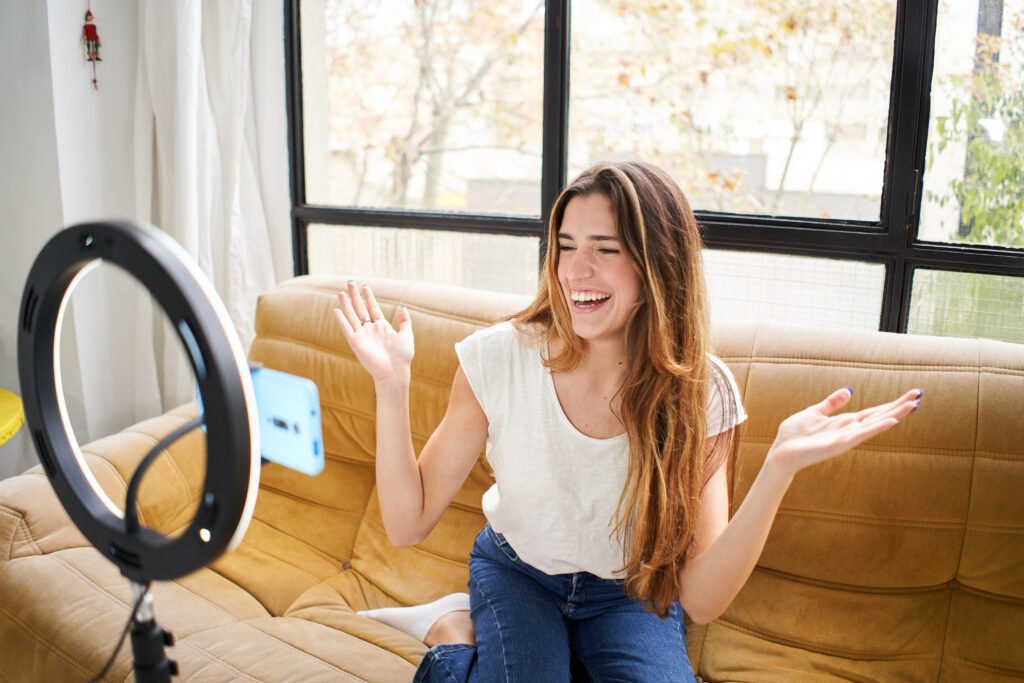 Other possible forms of content marketing are:
Newsletters
Electronic books
White paper
Case studies
Newsletters
Interviews and tutorials
Review
Application
Cooperation with influencers
Competitions, quizzes, and games

FAQ
We will prepare content for you in the form of:
Funny
Educational and inspirational
Behind the scenes
Helpful
Selling
B2B or B2C
–

that is the question

You can apply content marketing in B2B as well as B2C. Don't you know what is difference between them?

Business to Business means communication and sales of products or services between companies, while Business to Consumer means marketing aimed at end customers. The main motto of B2B marketing is to educate the audience, inform them about news and knowledge that they can apply, while in the case of B2C we create mainly entertaining content.

Another significant difference is the size of the audience – in the case of B2C, it far exceeds B2B, whose target group is significantly more distinct. Differences can also be noticed in the communication channels. For B2B, the primary tools are newsletters, articles on their own website, or newsletters.

B2C we can then experiment much more and use emotional engagement. You can reach for creative tools such as competitions or fun quizzes. In the case of B2C content marketing.  There is no limit to your imagination!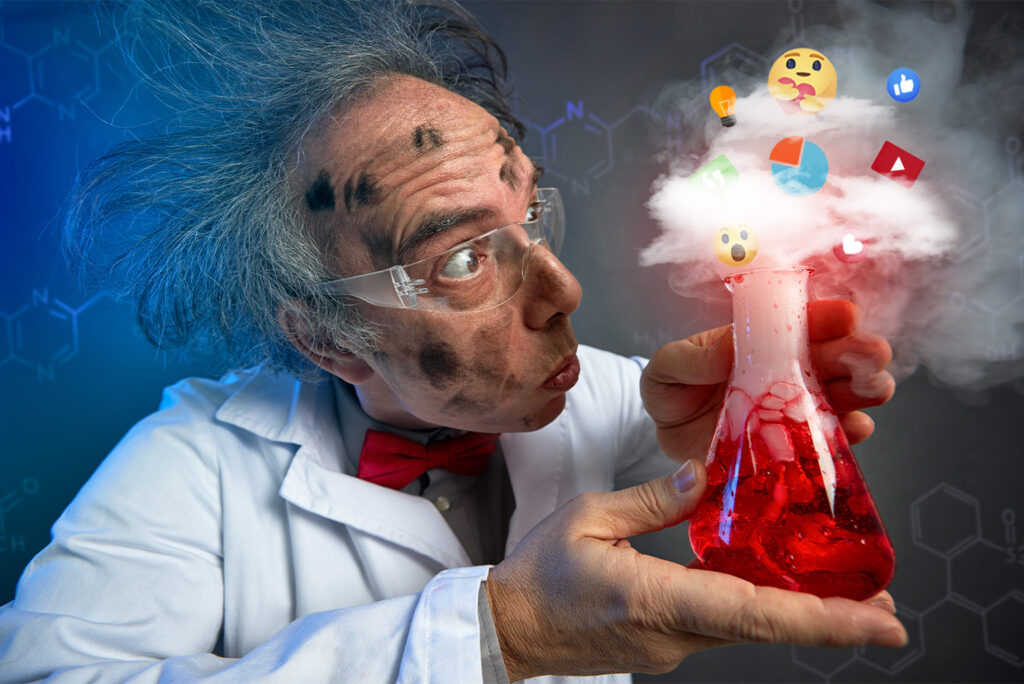 How can the model AIDA be used in content marketing?
To easily understand the principles of content marketing, it is possible to use the AIDA model, which describes the development of customer behavior leading to the purchase.
Attention – At this stage, it is crucial to attract attention by catching the title of the article on the blog or using attractive graphics.
Interest – The potential customer searches for further information, which we will facilitate by the fact that the individual articles refer to each other. For example, at the end of a visit to the website, he decides to subscribe to the newsletter.
Desire – In the next step, the customer is already seriously interested in the product/service and looks for reviews by influencers.
Action – The whole process is completed by the final call to action – the purchase.
How to create content strategy step by step
Functional content marketing cannot be done without a thorough initial analysis, which we will provide for you.
A necessary intermediate step is the determination of thematic areas according to the types of users. As a rule, customers do not form a single group but differ in their preferences and experience.
An equally important part is the preparation of a long-term plan and ongoing monitoring of its implementation. Successful content marketing requires thoughtful coverage of selected topics according to the publication plan that we will develop for you.

 

The success of content marketing is determined by a number of indicators, such as readability, length of website visit, or conversion. We look after them for you.
Examples of companies that Krejta helped with content marketing